Ideal for small production or pilot use, this Reaction Mixer allows you to combine up to four streams in one, or more, turbulent reaction zones, capable of gas/gas, liquid/liquid, or gas/liquid combinations.
These mixers feature a sanitary type construction for easy assembly and cleanout, and this unit is constructed from 316 SS alloy as standard. Optional Inconel, and Titanium construction is available. Complete sanitary construction (no threaded parts) also available.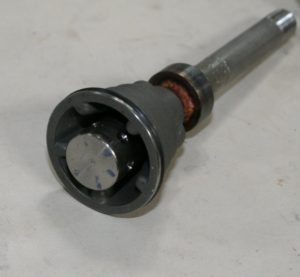 The standard pressure rating is 1400 PSIG at 72*F, and higher temperatures will reduce the pressure rating. Maximum temperature is 450*F. Adjustable pressure valve for reaction chamber outlet allows setting desired reaction chamber pressure. Optional static mixer elements are available for the reaction chamber to help heat exchange to the wall, or for additional reaction mixing.
Specifications:
Reaction chamber diameter: 1.370″ inside diamter, lengths from 3″ up to 36″
Fluid inlets are 1/8″ NPT. Outlet is Tri-Clamp design.
Optional external jacketing is available for heating and/or cooling.
Prices start at $950.00
Contact Us
If you have any questions regarding our continuous inline reaction mixers or any of our other custom products, please contact us at 928-567-2588 or dhmelton@earthlink.net today.